Turkmenistan - UNESCO: protection of the cultural heritage
Kunyaurgench is one of the oldest cities in Turkmenistan
Now the city of Kunyaurgench is the administrative center of the Kunyaurgench etrap of the Dashoguz velayat of Turkmenistan. And from the XI century. according to the thirteenth century it was the capital of a large medieval empire, the State of Khorezmshahs.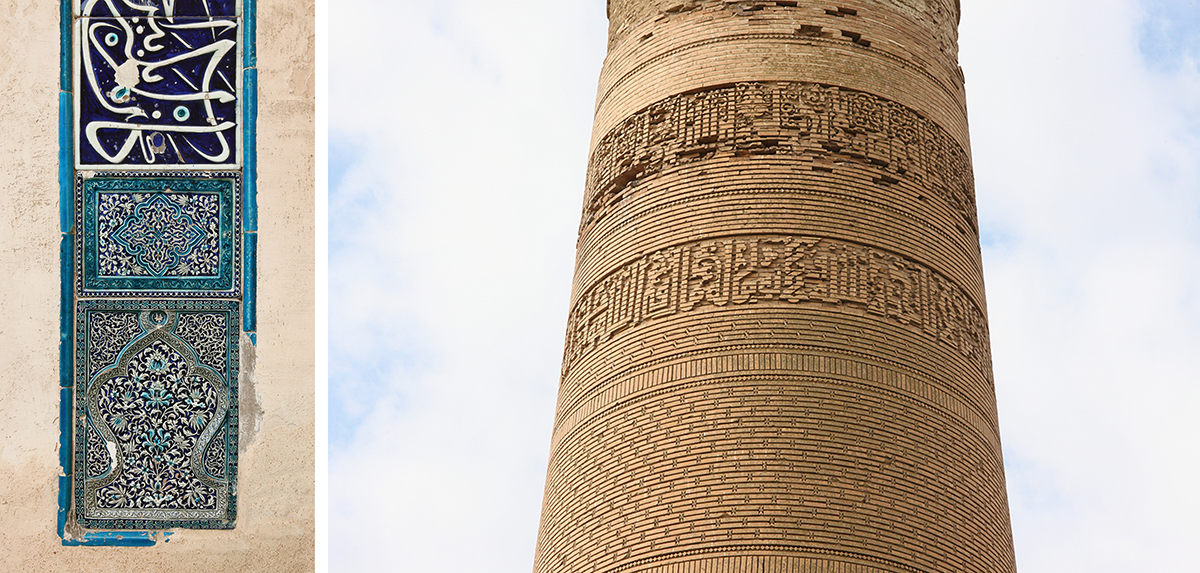 At present, the territory of the Turkmen National Historical and Cultural Museum-Reserve, founded in 1985, with an area of 640 hectares, adjoins the southern outskirts of Kunyaurgench.
In this area there are a number of magnificent architectural monuments of the past. In the Middle Ages, the city was surrounded by a fortress wall, the remains of which in the form of a rampart were preserved on the eastern outskirts.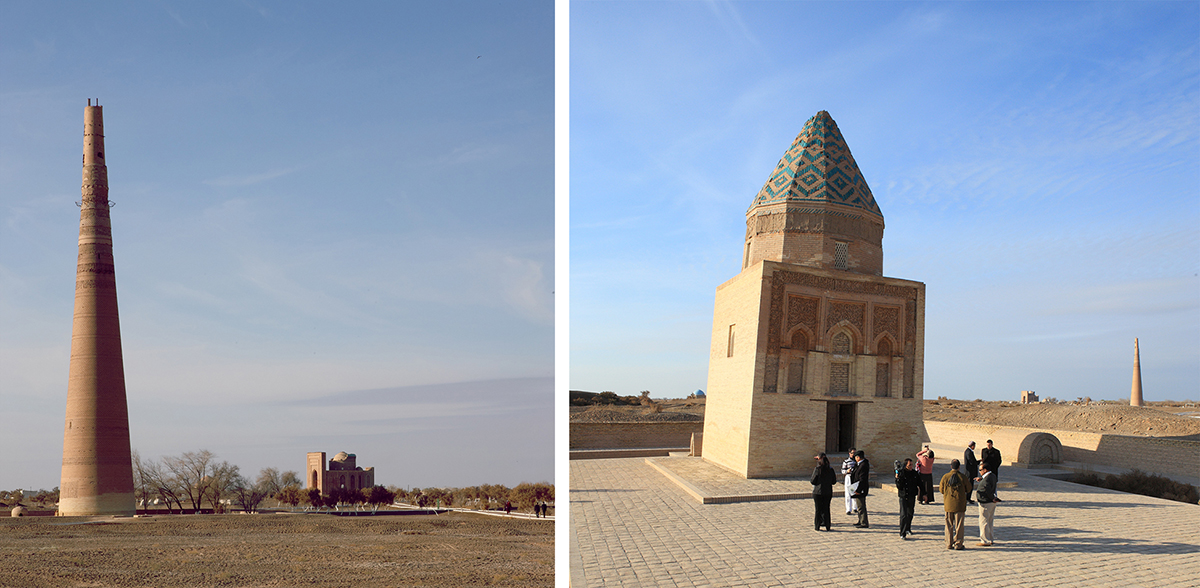 Old Gurganj (Kunyaurgench) was located on one of the most important medieval routes of the Great Silk Road. This is one of the oldest archaeological sites in Turkmenistan, located in a vast protected area and containing a large number of well-preserved monuments dating back to the 11th-16th centuries. They include mosques, caravanserai gates, fortresses, mausoleums and a minaret.

The oldest building of the museum-reserve is the fortress "Kyrkmolla", on the site of which in the 11th century there was the so-called "Academy of the Khorezmshah Mamun, where the encyclopedist Abu Ali Reykhan al-Biruni and the naturalist, doctor and philosopher Abu Ali ibn-Sina worked.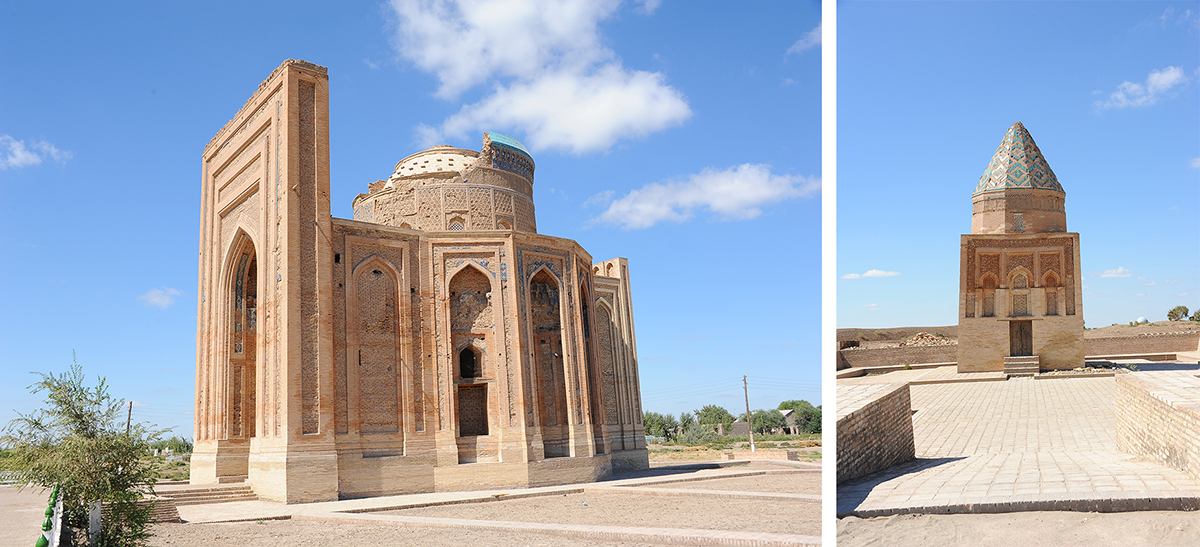 The city also has a number of monuments dating back to the period of the 11th-16th centuries. The most famous among them are the mausoleum of Teurebeg-khanym, the mausoleum of Najmeddin al-Kubra and the 60-meter minaret of Kutlug-Timur. There is also the oldest of the surviving monuments - the mausoleum of Il-Arslan, which is crowned with a twelve-sided conical dome lined with glazed brick.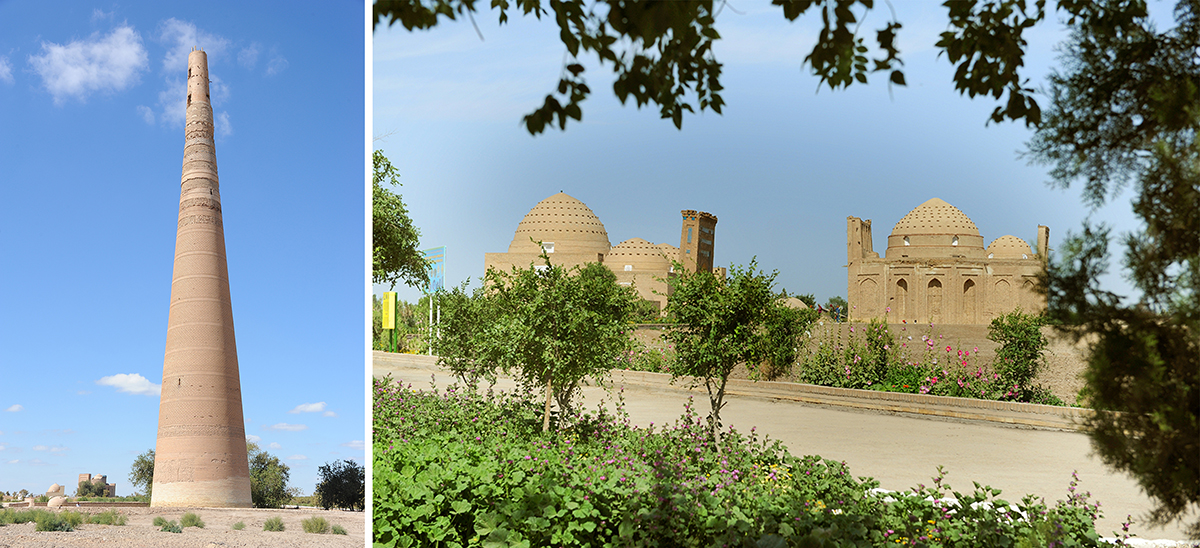 To the north of Kunyaurgench is a vast medieval necropolis "360 Saints".
At one time, a school of Khorezm master builders existed and flourished in Kunyaurgench. Their knowledge and skills have spread all over the world, their creations can be seen today in the design of many objects of the reign of Tamerlane in different regions of Central Asia and the Middle East. Traditional construction methods and performance techniques have survived to the present day, for example, kilns, first used in Kunyaurgench, are still used throughout the region to make bricks in the reconstruction of historical architectural monuments.
The local population, numerous tourists and travelers visiting these historical protected places, seeing firsthand the highest skill of the ancient builders, leave their surprise and admiration in the form of responses in the books of visits. And they take with them unforgettable positive impressions from what they saw in Kunyaurgench, which in 2005 was included in the UNESCO World Cultural Heritage List.